Accredited Forklift Ticket Sunshine Coast
Start Your Forklift Career in Sunshine Coast
Forklift trucks are an important tool in many Sunshine Coast industries, but it's not without their hazards. The weight of the machine and proximity to other objects makes them risky for operators while using these vehicles.
It is important for forklift operators to have a valid forklift ticket to ensure they are aware of the risks and know how to confidently operate their machine.
If you're looking for an accredited forklift ticket, HOST Safety and Training can help. With training locations in Sunshine Coast, we can provide participants with the training courses needed to safely and effectively operate a forklift truck. Get in touch to learn more today!
Gain New Skills & Improved Abilities
As a Sunshine Coast based RTO, HOST Safety and Training are passionate about providing our clients with the best forklift safety training and support possible. With a team of experienced and certified trainers, we can provide you with the skills you need to operate in your industry.
Our course programs are expertly designed, which means our clients see greater improvement in:
Cultural change around safety
Knowledge retention of our students/your employees
High return on investment
Our courses are delivered in a purpose-built and relaxed environment, ensuring that all participants leave with the skills required to safely operate a forklift. Contact us today to see how we can help you make safety a top priority!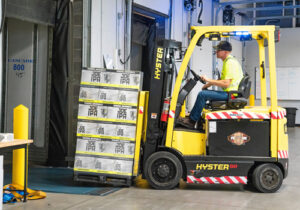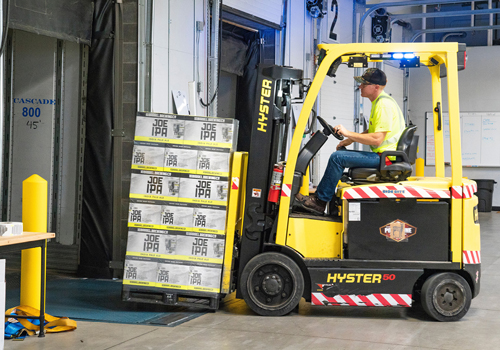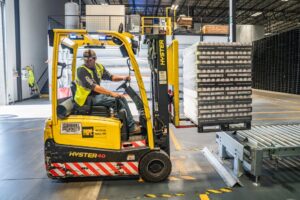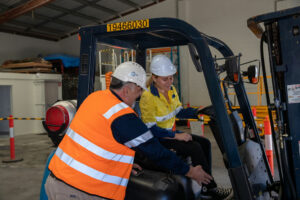 Why You Need A Forklift Ticket In Sunshine Coast
Depending on the industry and workplace, forklift operators are responsible for the loading and unloading of materials, transporting goods, ensuring loads are secure and adhering to health and safety regulations. Even though forklift trucks are widely used across a number of industries to lift and move heavy loads, they are powerful and dangerous pieces of equipment. Forklift hazards include:
Improper Operation and Use
Load Hazards
Insufficient or Incorrect Maintenance
Pedestrians
Surface Conditions
Overhead Obstructions
A forklift ticket is a must-have for any worker in this industry to ensure workers are fully knowledgeable in the operation of a forklift truck and can safely, confidently and competently perform various forklift activities.
With a focus on helping our clients achieve their education and safety goals, HOST Safety and Training offers comprehensive training courses that equip participants with the skills, knowledge and confidence to effectively conduct forklift operations. Get in touch and book your Sunshine Coast forklift ticket today!
Want To know More About Our Forklift Tickets?
Take steps towards a promising career. Contact HOST Safety & Training today!
Sunshine Coast Forklift Course Outline
With a number of hazards and procedures to consider, drivers must have a thorough knowledge of commonly used operating practices and procedures when working on a forklift. To the untrained, forklift operations are highly dangerous and can result in serious harm, injury and damage.
Our forklift course in Sunshine Coast aims to provide participants with a sound understanding of the following:
Operate controls to align forklifts
Safely loading and unloading materials
Safely transport goods to designated areas
Successfully inspect equipment
Safely shut down and secure equipment after completing operations
Participants who successfully complete this course will get official records and papers that are valid for five years from the date of issue.
Can I Apply For a Forklift Ticket?
To obtain a forklift certification, participants will need to be trained and assessed at a Registered Training Organisation (RTO). Australia Law requires all forklift ticket applicants to fulfil the following conditions.
Age
Applicants but be at the age of 18 years old and above before forklift ticket application
English Understanding
Effective communication is vital to absorb information during the training course. Trainees must have basic knowledge in both verbal and written English as these courses are formatted in English.
Proof of Identity
Must present evidence of identity before getting accepted for training and applying for a forklift ticket.
Unique Student Identifier
All trainees must be in possession of USI. This is a unique reference number is given to trainees who are participating in vocational education training.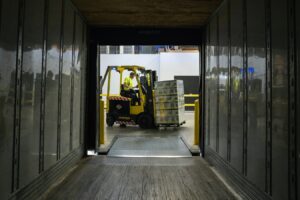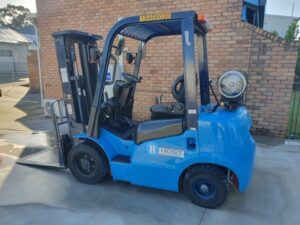 Expert In Forklift Courses in Sunshine Coast
As a company with over 30 years of expertise, we have helped individuals and organisations reduce health and safety hazards via excellent training courses, passionate trainers, and a commitment to customer service.
A large part of our success stems from our ability to provide superior forklift training solutions and relevant safety advice to businesses in a wide range of industries and sectors. A variety of course delivery options are available, from on-site training to comprehensive classes at our Sunshine Coast training centre.
Whether you're a worker, a small business or a larger corporation, take the next step now! Enrol with HOST Safety and Training today and get your Sunshine Coast forklift certification.
Frequently Asked Questions
Get Leading Forklift Training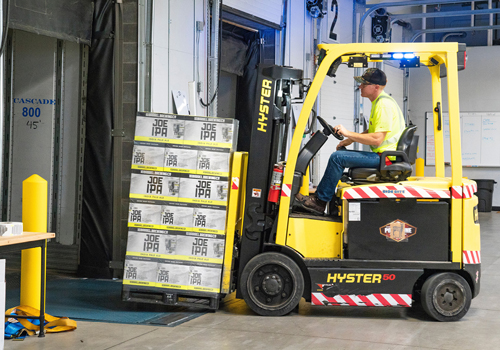 LEARN MORE
What Our Clients Say
CLIENT TESTIMONIALS AND HAPPY STUDENTS