Confined Space Course Gladstone
Superior Confined Space Training For Gladstone Workers
With a number of hazards, working in or around restricted and confined spaces can be dangerous. HOST Safety and Training is your leading provider of health, safety and environmental training solutions for confined spaces. We offer a comprehensive selection of nationally recognised confined space courses in Gladstone for individuals and organisations alike.
Invest In The Best Training
HOST Safety and Training are an accredited RTO, offering premium courses and training programs at our state of the art training facility in Gladstone. We are dedicated to improving the safety of high-risk industries by providing the training, information and resources you need to protect your workplace.
Whether you are looking for the best training available to meet compliance regulations or simply want to ensure that your staff have an appreciation of health and safety principles, our experienced trainers are highly experienced in delivering training that is evidence-based with relevant industry content.
Are you looking for a training solution tailored to your industry and safety needs? HOST provides high-quality training solutions for your business needs. We provide face-to-face, or virtual training options to meet individual organisational requirements. Book your training today!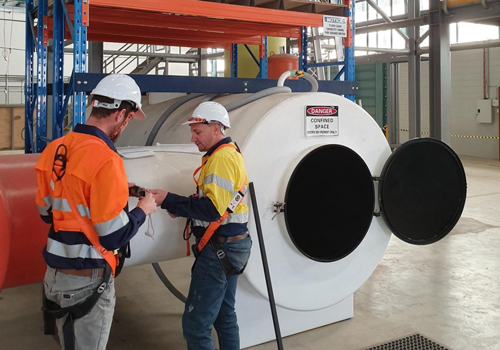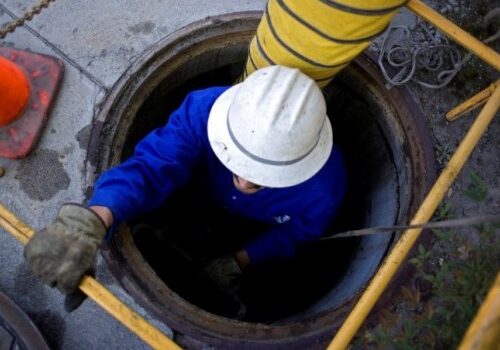 The Importance Of Confined Space Training In Gladstone
Confined spaces restrict the way personnel can enter, operate and exit restricted areas. A high concentration of gasses, the risk of flooding and heat stress combined with lack of training and knowledge means that working in confined spaces are highly dangerous and can lead to serious accident and injury.
As these restricted spaces often include inward-curving walls or downward-sloping floors, all of which have the potential to trap or asphyxiate, workers are legally required to receive adequate training. From knowledge of the legal requirements to the understanding of appropriate working practices, a confined space course focuses on several different features.
Our Confined Space training is a fully hands-on experience that involves all theoretical and practical training needed to plan the safe execution of a rescue from a restricted area utilising various manual recovery techniques and equipment.
Learn More About Our Gladstone Confined Space Courses
Take steps towards a promising career in Gladstone. Get in touch with us today!
Maximising Confined Safety In Gladstone
Working in or around confined spaces are often not obviously hazardous. A helicopter cockpit, for example, is not always dangerous, but it might become perilous if an emergency occurs. Contained space courses aim at providing awareness of restricted space dangers and on-site training in for both working and rescue.
Our Confined Space Entry Course in Gladstone teaches learners a variety of crucial skills, including but not limited to:
Theoretical knowledge
Safe entrance and exit training
Rescue planning and execution
Breathing apparatus education
Manual retrieval rescue techniques
In addition to confined space training, basic working at heights training will be required where workers are exposed to fall risk whilst working in confined spaces.
Can I Apply For Gladstone Confined Space Training?
To be able to conduct work in confined spaces in Gladstone, you will need to be trained and assessed at a Registered Training Organisation (RTO). Australia Law requires all confined space training applicants to fulfil the following conditions.
Age
Applicants but be at the age of 18 years old and above before the confined space course application
English Understanding
Effective communication is vital to absorb information during the training course. The trainee must have basic knowledge in both verbal and written English as it is required that the trainees understand the training course, which is formatted in English.
Proof of Identity
Must present evidence of identity before getting accepted for confined space training.
Unique Student Identifier
All trainees must be in possession of USI. This is a unique reference number given to trainees who are learning vocational education training.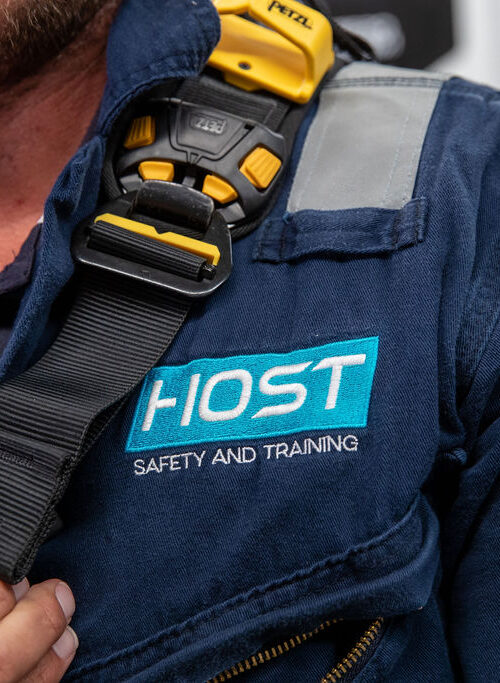 Gas Detection & Testing For Confined Spaces
Unlock the knowledge and skills essential for ensuring a secure working environment with our Gas Test Atmospheres training course. Designed for individuals tasked with testing working atmospheres in confined spaces, this comprehensive program equips you with the proficiency to confidently assess the safety of a proposed work area using electronic test apparatus.
Our Gas Test Atmospheres training goes beyond theory, providing practical insights into interpreting readings effectively and taking decisive actions based on these interpretations. Whether you find yourself working in confined spaces, enclosed or partially enclosed areas, or engaging in hot work environments, this course prepares you for the diverse challenges posed by visible and invisible atmospheric contaminants and hazardous surfaces.
Key Environments Covered Include:
Confined spaces

Enclosed and partially enclosed spaces

Hot work environments

Storage tanks, ducts, silos, pits, pipes, shafts, transport vehicles, and ships etc.
Advanced Confined Space Training Gladstone
We strive to be a world-class training centre that enriches, empowers, equips, and inspires individuals via high-quality training solutions in Gladstone.
By cutting through the jargon, we offer practical and professional training solutions that save lives and increase our client's ROI. We achieve this by consistently being flexible, accessible and focused on providing outcomes that exceed our client's goals and expectations.
Our success has been founded on our ability to deliver highly relevant, timely, and cost-effective workplace training solutions. With over 30 years of industry experience, we offer unmatched expertise and our flexible delivery options allow us to reach more learners in more locations.
HOST Safety Training is your partner in health and workplace safety training. Let us help you solve your health and safety problems with confined space courses in Gladstone. Book today!
Confined Space Entry Day 1 Worker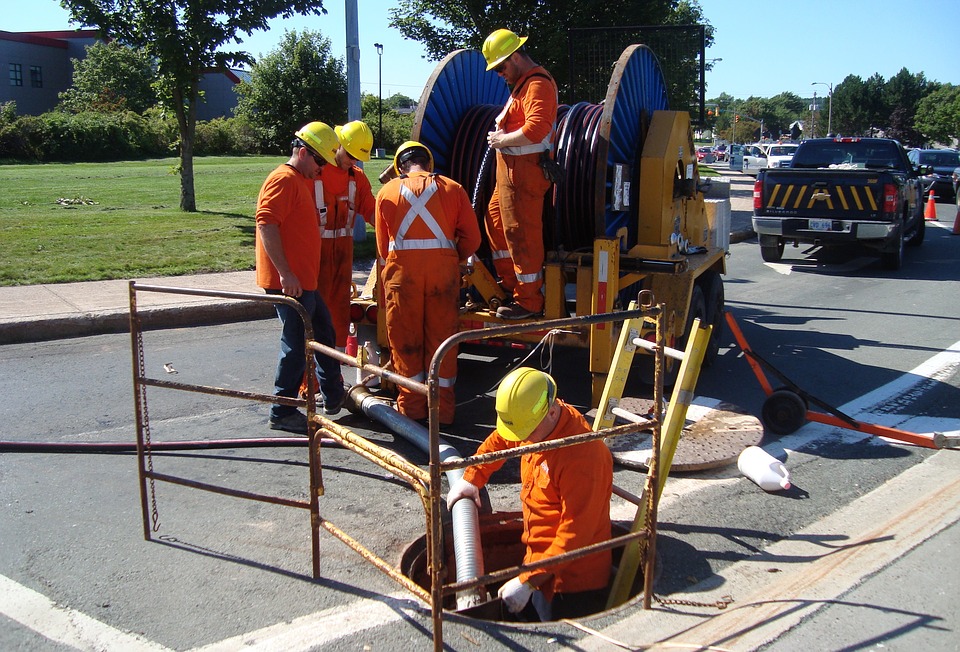 Confined Space Entry Day 2 Advanced Worker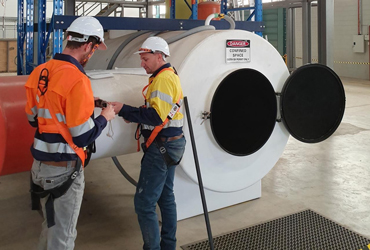 Confined Space Rescue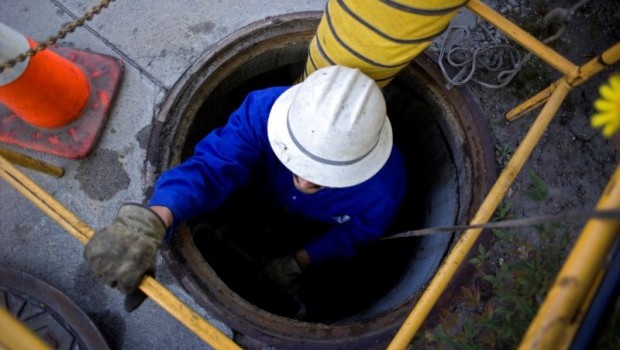 Gas Test Atmospheres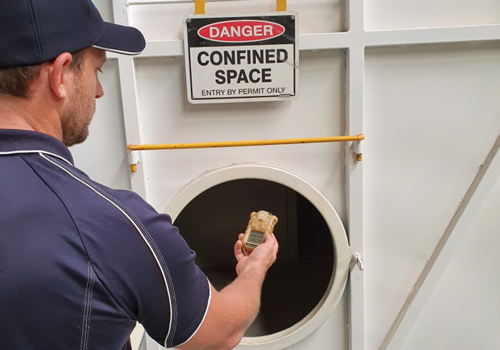 Don't Take Our Word For it!
CLIENT TESTIMONIALS AND HAPPY STUDENTS