Comprehensive Training Courses
Whether you're looking to get qualified, enhance your skills, stay up-to-date with the latest safety regulations, or meet compliance requirements, we have a course for you.
Units of Competency:
MSMPER300 Issue work permits
MSMWHS201 Conduct hazard analysis
RIIRIS201E Conduct local risk control
This course covers the skills and knowledge required to issue work permits.  It covers an understanding of the permit system and the limitations of each permit, and making decisions regarding the need for and correct use of each permit. This unit includes the issue of any and all permits. Permits are called 'clearances' by some organisations.
Workplace Health and Safety Courses
Industry Leading Safety Solutions
Backed by over 50 years of collective experience in the mining, oil & gas, and construction industries, HOST Safety and Training deliver interactive and engaging workplace training programs tailored to the specific needs of individuals and organisations.
When you partner with us, you gain access to our team of experts and industry-leading resources, helping you create a safer, happier, and more efficient workplace. From work health and safety training and project management to ongoing safety consultancy, we prioritise safety every step of the way.
With offices in Sunshine Coast, Gladstone, Mackay, Victoria, and the Northern Territory, we serve clients and projects of all sizes. Choose us as your trusted safety and training partner and experience the Host Safety and Training difference.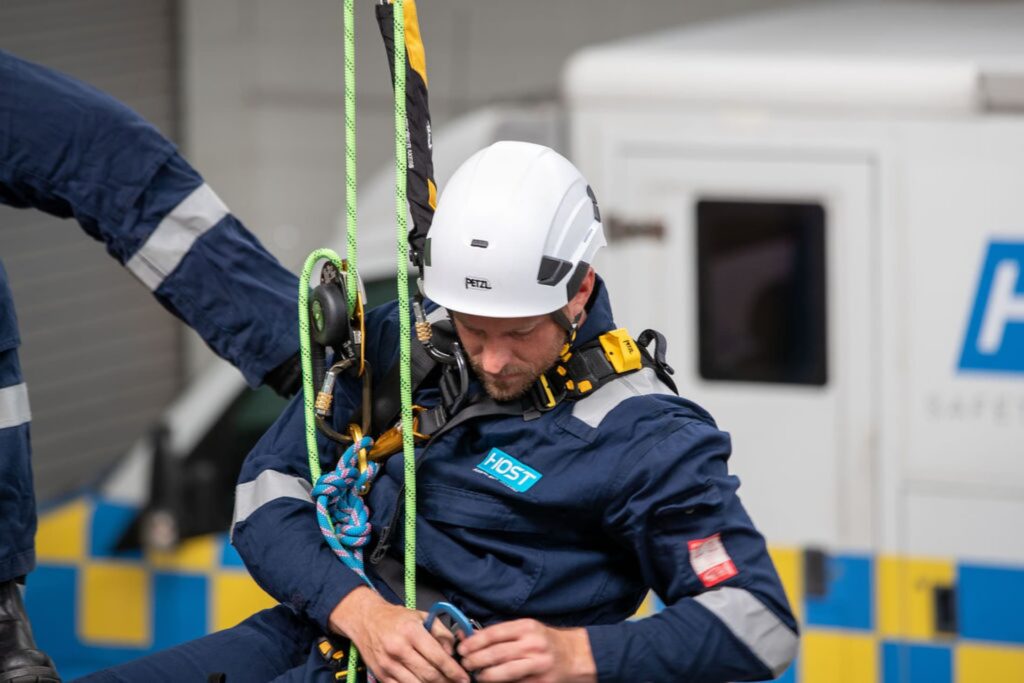 We believe that a safe workplace is a productive workplace. That's why we offer industry-leading workplace health and safety training courses tailored to the needs of workers in a variety of industries. Our expert trainers bring years of experience and skills to the classroom, delivering engaging and interactive training to participants that is both informative and practical.
Are you a member of the construction industry? You may be eligible for course funding through CSQ. We're excited to partner with Construction Skills Queensland to provide subsidised training across a range of courses, helping you upskill yourself and your team with nationally recognised qualifications.
Let us help you achieve your safety goals and create a safer, more productive workplace. Contact us today to learn more!
High-Quality Safety Training & Consulting
Our comprehensive range of services includes industry-leading health and safety courses, safety management systems development, safety consultation, and project management.
Together, we can create safer, happier, and more efficient workplaces. Contact us today to learn more about how we can help you achieve your safety goals.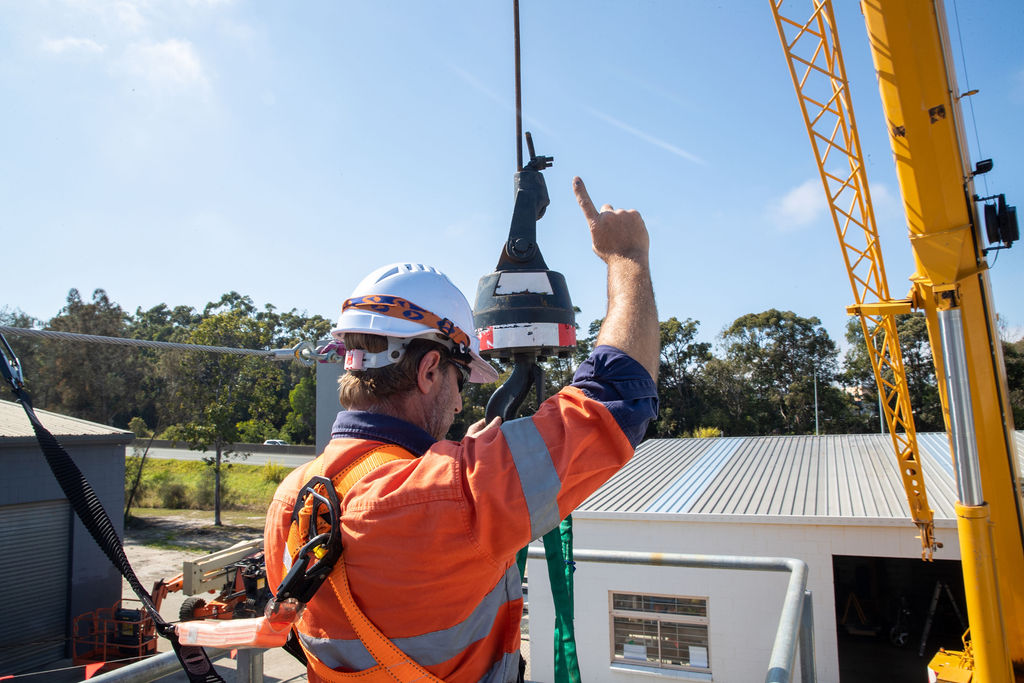 As industry experts in work health and safety (WHS) consulting and staffing, HOST supply safety advisors, safety managers, document writing and safety compliance auditing specialist to clients internationally.
We are a registered labour-hire provider and offer services across the entire spectrum of WHS site compliance. We have site vehicles mobilised on projects around the country, and supply consultants and staff for short and long-term engagements.

HOST rescue provide onsite emergency response and rescue services to clients across Australia.
We supply emergency response staff, standby rescue crews and paramedics for short and long-term engagements. We also supply ambulances, fire trucks, and response equipment as additional equipment hire as well as provide Certificate 3 emergency response and rescue as part of our engagements.
We are underground response specialists, providing experienced BG4 qualified staff at short notice.
Frequently Asked Questions
We have the answers to your questions! If you would like to learn more about who we are and what we do, get in touch with the team today. 
"Fantastic place to use (Working at Heights) Stuart Gunn (Operations Manager) was out trainer for the Working at Heights course for myself and my work colleagues. He was easy to talk to, great communication and training, made it an enjoyable experience especially for people who have not been in a physical classroom in a few decades since highschool. The theory and practical components were well organised and presented to all class members and individual questions for industry standards and for individual situations were answered as best as possible"
"We have used Host Safety and training for both of our Employees upskilling and training requirements as well as engaged with them to help with our clients project work. The team are very skilled and professional at what they do across both areas of expertise. We can highly recommend Host for both your Safety and Training needs."
"Thankyou for your training and support. Host Safety Training was able to do the impossible for us in such short notice and come onsite for our induction. They were efficient and informative. We highly recommend Host as your easy to deal with Trainer for all your required Tickets. Cannot thank Host Safety Training enough for your ability to help us in such short notice. Thank you Megan, you gave me peace of mind and reassurance our guys were in the right hands. from the HATFIELD Contracting Crew."
"Matt and the team at Host are the best in the business. I've been back multiple times to train for work and they always go above and beyond. Very knowledgeable, helpful, professional and easy to deal with. I would definitely recommend Host. I have completed courses with multiple training agencies and found Host to be the best overall experience"
"Every time I contact Host Training Caloundra they're amazingly flexible and quick to get back to me. Our bookings are usually last minute but they always seem to accommodate us. Their office staff are amazing to deal with. Efficient and quick! Certificates are always emailed through same day and the price (with or without CSQ funding) is great! I've continue to use them for all our staff training and highly recommend them! Danielle Wieriks, Operations Manager, Hush Energy."