First Aid Training Sunshine Coast
Sunshine Coast First Aid Training for a Safer Workplace
Accidents can happen anytime, anywhere. Being equipped with the knowledge and skills to respond effectively can mean the difference between a moment of crisis and a life-saving intervention. At HOST Safety & Training, we understand the importance of safety in the workplace.
Our First Aid and CPR training courses are designed to empower you with the confidence and expertise needed to be a crucial first responder in critical situations. With a focus on practical, hands-on learning, our experienced instructors ensure that you are ready to handle real-life emergencies in the workplace.
Sunshine Coast's Trusted First Aid Instructors
As a leading Registered Training Organisation (RTO) based in the Sunshine Coast, Host Safety and Training take pride in fostering a culture where safety is not just a priority; it's ingrained in every aspect of our training programmes and courses.
Whether you're an employee seeking to enhance your on-the-job safety awareness or an employer dedicated to creating a resilient workforce, we offer a range of First Aid and CPR training courses. We understand that safety is not a one-size-fits-all approach, and our experienced and certified instructors bring years of real-world insights and practical knowledge to the table.
Our commitment to making the learning experience engaging, informative, and enjoyable sets us apart. With cutting-edge equipment and resources, our courses are conducted face-to-face at our state-of-the-art training facilities in the Sunshine Coast.
Take the first step towards a safer and more successful career by joining our upcoming courses. Contact us today to inquire about scheduling, pricing, and how our Sunshine Coast First aid and CPR courses can help you!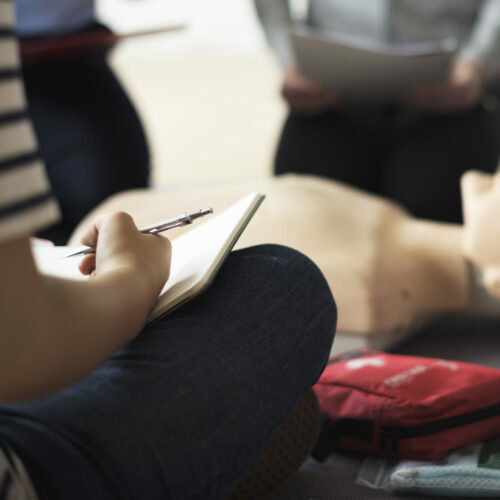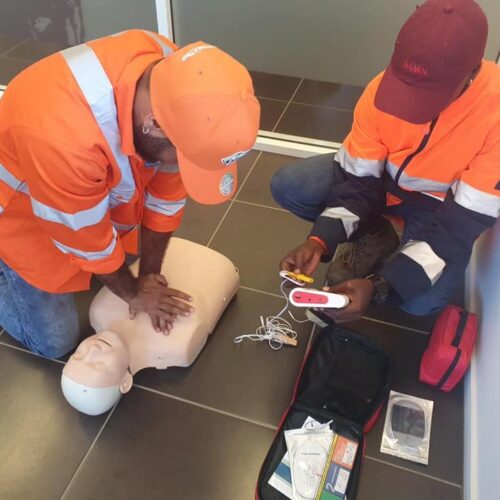 How First Aid Training Builds Confidence & Skills
Accidents are unpredictable, and having a well-trained workforce is key to minimising risks and ensuring a secure working environment. At HOST, our commitment to workplace safety goes beyond compliance; it's about instilling a proactive mindset that empowers individuals to actively contribute to their own safety and that of their colleagues.
Immediate Response: In emergencies, every second counts. A First aid certification equips you with the skills to provide immediate assistance until professional help arrives, potentially saving lives.
Confidence in Crisis: Our First aid courses are designed not only to impart knowledge but also to build your confidence. When faced with an emergency, confidence in your abilities can make a significant impact on the outcome.
Versatility: From basic wound care to CPR techniques, our comprehensive first aid course covers a spectrum of skills. This versatility ensures you are prepared to handle a wide range of emergencies in various settings.
Hands-On Learning: We believe in learning by doing. Our courses emphasize practical, hands-on training, allowing you to apply your skills in simulated scenarios. This approach ensures that you not only understand the concepts but can confidently apply them when it matters most.
Invest in your safety and the safety of those around you. Contact us today and book your next first aid courses to gain the skills and confidence needed to be a first responder in times of need.
Learn More About Our Sunshine Coast First Aid Course
Get in touch with HOST Safety & Training today!
CPR & First Aid Course Outline
Discover a lifetime of safety benefits and knowledge with our comprehensive CPR and First Aid Training courses in Sunshine Coast. Learn from seasoned professionals who bring real-world insights to the classroom. Our instructors are certified experts, committed to making your learning experience engaging and practical.
Depending on your chosen course, our programmes cover:
HLTAID009 – Provide Cardiopulmonary Resuscitation (CPR)
HLTAID011 – Provide First Aid
UETTDRRF06 – Perform rescue from a live LV panel
Upon successfully completing the course, candidates will receive a Nationally Recognised Statement of Attainment for the Unit/s of Competency. Book today and empower yourself with the necessary tools to create a safer working environment.
Can I Apply For First Aid Training in Sunshine Coast?
To be able to conduct safe work at various heights in Sunshine Coast, you will need to be trained and assessed at a Registered Training Organisation (RTO). Australia Law requires all working at heights training applicants to fulfil the following conditions.
Clothing
Students must wear enclosed footwear; a long-sleeved shirt and long pants.
English Understanding
Effective communication is vital to absorb information during the training course. The trainee must have a basic knowledge in both verbal and written English.
Proof of Identity
Must present evidence of identity before getting accepted for working at heights training.
Unique Student Identifier
All trainees must be in possession of USI. This is a unique reference number given to trainees who are learning vocational education training.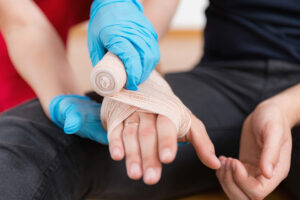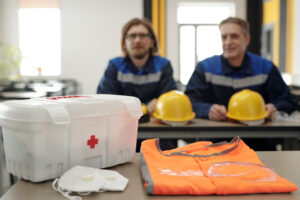 Are Your First Aid Requirments Up To Date?
First aid skills, once acquired, are invaluable. However, if these skills are not always put into practice they can become rusty over time. Like any skill, first aid requires regular reinforcement to ensure that you can respond confidently and effectively in emergency situations.
The Australian Resuscitation Council (ARC) provides clear guidelines on maintaining the validity of your first aid training. According to the ARC, it is recommended to renew your first aid training certificates every three years. This ensures that you stay up-to-date with the latest protocols, techniques, and information essential for effective first-aid response.
For those who have undergone CPR training, the ARC recommends more frequent renewal. To remain current, it is advisable to refresh your CPR training every 12 months. This ensures that you are well-versed in the latest CPR techniques and guidelines, crucial for responding promptly in life-threatening situations.
At Host Safety and Training, we are committed to supporting your ongoing learning journey. Contact us to explore our renewal courses, designed to keep your first aid skills sharp and your certifications up-to-date!
Trusted CPR & First Aid Certification Sunshine Coast
At HOST Safety and Training, we are proud to offer unmatched CPR and First aid courses and related safety services. With over three decades of expertise, we bring a wealth of experience to the table, ensuring the delivery of top-tier training solutions.
Our goal is simple: to empower individuals with the knowledge and skills required to work confidently and safely. At HOST, safety is not just a standard; it's a commitment we uphold in every aspect of our comprehensive training programs.
Whether you're an individual seeking personal development or an organisation dedicated to enhancing workplace safety, our tailored solutions are designed to meet your unique needs. Partner with HOST Safety and Training today, and let's elevate your safety standards together. Your safety is our priority, and your confidence in working at heights starts here.
Provide First Aid & CPR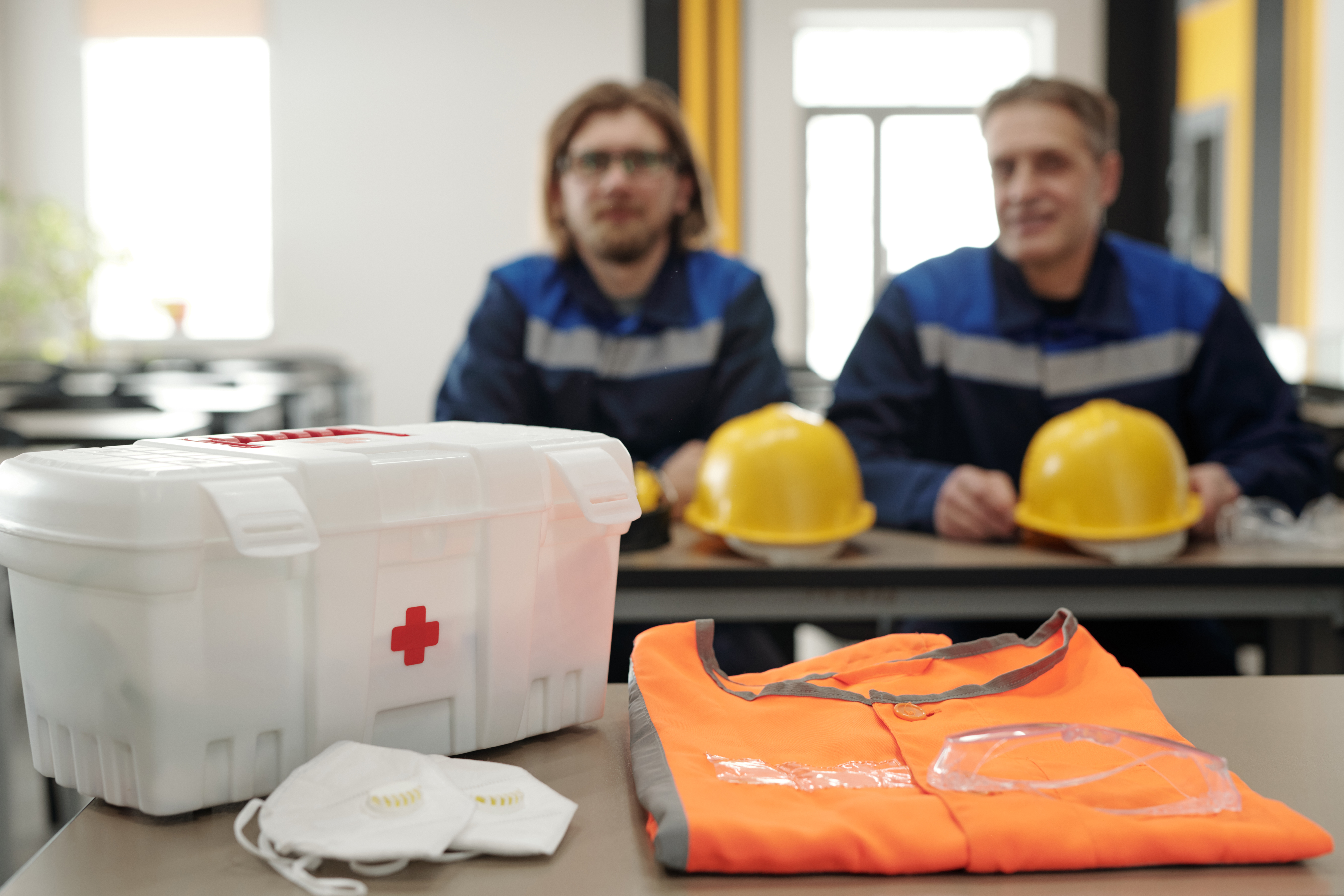 Learn More
HLTAID009 Provide CPR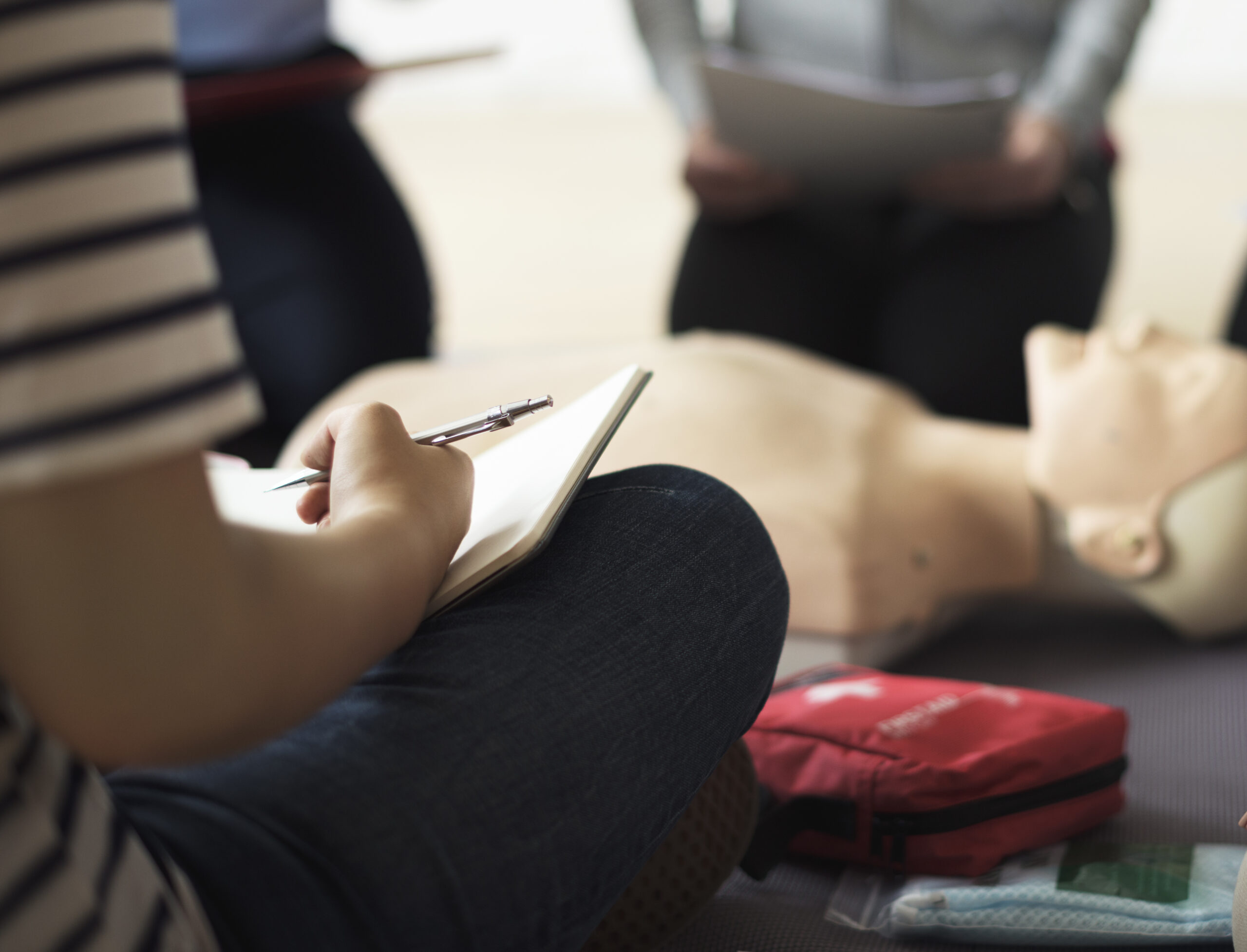 Learn More
Low Voltage Rescue and CPR
Learn More
CLIENT TESTIMONIALS AND HAPPY STUDENTS