Acreddited Basic Rigging Course Gladstone
Gladstone-Based Rigging Training
For many industries, crane operation and the movement of heavy loads are necessary to keep business processes moving. This makes safety critical and the importance of having a well-trained and experienced workforce cannot be understated.
At HOST Safety and Training, we recognise the importance of safety in rigging and offer comprehensive rigging training to clients across Gladstone so that workers can confidently and safely undertake their roles.
Why Choose Host Safety and Training?
HOST Safety and Training are a Registered Training Organisation (RTO) providing high-quality rigging training onsite and at our training facility in Gladstone. Our programmes are accredited and delivered by our team of expert instructors who have years of experience in the field. Our clients see greater improvement in:
Cultural change around safety
Knowledge retention of our students/your employees
High return on investment
We also offer a range of support services including safety consultation, audits and planning, and emergency response personnel. This ensures that our clients have the resources they need to create a safe and efficient workplace! Contact us today to see how we can help you make safety a top priority!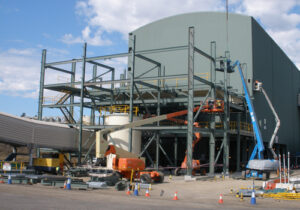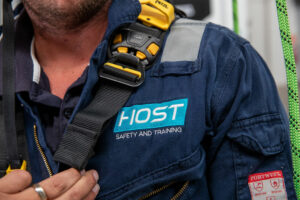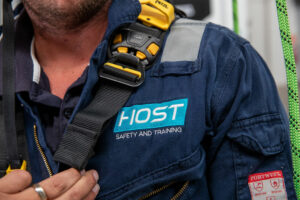 How Rigging Training Strengthens Workplace Safety
Riggers are trained workers who specialise in lifting and moving heavy loads, materials and equipment. From attaching cables and ropes to loads intended for movement, crane operations are highly hazardous and carry a variety of risks. These include:
Risk of falling materials
Failing lifting equipment
Unstable crane
Electrical hazards
Tripping hazards
These risks can be mitigated through comprehensive and targeted training to ensure that all workers are aware of the potential hazards and know how to safely work around them.
At HOST Safety and Training, we offer basic rigging courses that are designed to provide students with the knowledge and skills they need to safely undertake their roles. To learn more about our course offering, get in touch today!
Learn More About Our Gladstone Rigging Course
Take steps towards a promising career. Get in touch with us today!
Rigging Ticket Course Outline
The welfare of workers and overall workplace safety is paramount. Our courses cover all aspects of rigging, from theory to practical applications. This includes:
Good judgment and decision-making skills.
Being able to follow directions with a high degree of accuracy
The capacity to come up with and implement new ideas and strategies.
The ability to calculate distance and depth of field.
Ability to use tools and rigging equipment.
The capacity to operate at a hights.
Be honest, ethical, and hardworking.
Upon successful completion of our nationally accredited course, participants will receive a Statement of Attainment and a rigging certification.
Apply For Your Course Today
To be able to safely conduct rigging activities, you will need to be trained and assessed at a Registered Training Organisation (RTO). Australian Law requires all confined applicants to fulfil the following conditions.
Age
Applicants but be at the age of 18 years old and above before a rigging ticket course application
English Understanding
It is required that the trainees understand the training course. Effective communication is vital to absorb information, thus, participants must have a basic knowledge of both verbal and written English.
Proof of Identity
Must present evidence of identity before getting accepted for rigging ticket training.
Unique Student Identifier
All trainees must be in possession of USI. This is a unique reference number given to trainees who are learning vocational education training.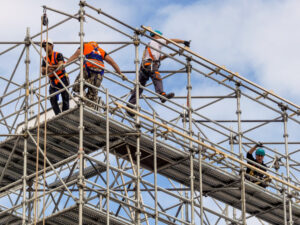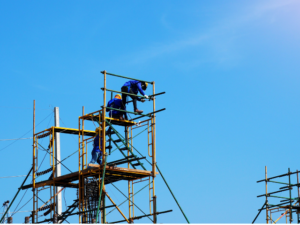 Gladstone Rigging Ticket Pre-Requisites
It is a mandatory requirement that all workers seeking to obtain a rigging certification must hold a current Dogging licence. This certification ensures that participants have the basic skills and knowledge effectively complete a rigging certification.
High risk work licences have a five-year lifespan after which workers will need to renew their certification. Workers have a 12-month period in which to renew their licence from the expiration date. It is important to note that workers are not licenced riggers until their certification has been renewed.
HOST Safety and Training is an accredited provider of high-risk work training and can assist workers in obtaining the necessary certification. Book your next course today!
Gain New Skills With HOST Safety & Training
With 30 years of industry experience, HOST Safety and Training has been helping individuals and companies alike minimise health and safety risks through quality courses, dedicated trainers and real-world experience.
Our success is founded on our ability to serve organizations in many industries and sectors of the economy with timely, relevant, and customised training solutions and informed safety consulting.
Our instructors provide qualified, professional training and go above and beyond to ensure each client and participant receives the finest possible support. We offer a range of course delivery options and conduct comprehensive training at our facility in Gladstone, as well as at client locations across Queensland.
With pass rates well above the industry average, employers, trainees and participants have peace of mind knowing that their qualification is well deserved! Book your rigging training in Gladstone today!
Book Your Basic Gladstone Rigging Course
CPCCLRG3001A- Licence to Perform Rigging Basic Level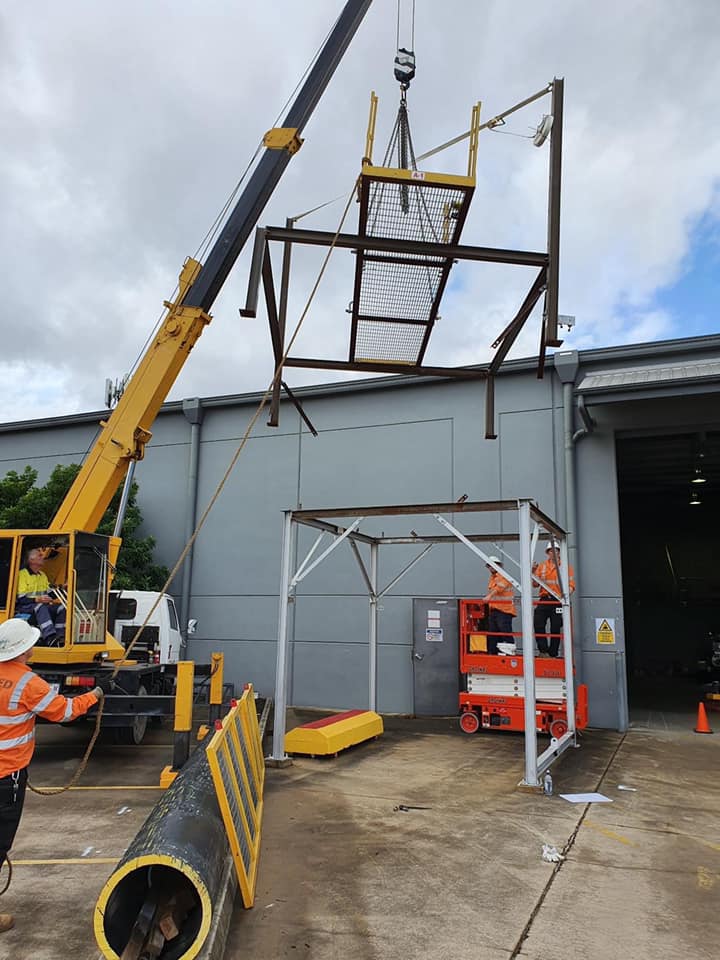 LEARN MORE
What Our Clients Say
CLIENT TESTIMONIALS AND HAPPY STUDENTS