Working at Heights Training Sunshine Coast
Comprehensive Working At Heights Training In Sunshine Coast
Where there is a significant risk of falling and being injured, it is critical that workers be appropriately trained to safely work at heights in Sunshine Coast. Whether it is a ladder, elevated work platform, scaffolding or other heights, the hazards are real and present.
At HOST Safety and Training, we offer comprehensive working at heights training courses that covers all the necessary safety procedures and protocols. We have a team of experienced and certified instructors who will ensure that you are properly equipped to work safely and confidently at heights.
Building a Safer Work Place With HOST Safety & Training
As a trusted Registered Training Organisation (RTO) in Sunshine Coast, Host Safety and Training are proud to offer comprehensive height safety training and vertical rescue courses. 
Our team of experienced and certified instructors are experts in their field, bringing years of real-world insights and practical knowledge to make the learning experience engaging, informative, and enjoyable.
Equipped with cutting-edge equipment and resources, our courses are offered face-to-face at our state-of-the-art training facilities in Sunshine Coast. We understand that some businesses prefer training at their own worksites. Therefore, we offer the convenience of onsite training upon request. Our team will come to you, providing the same high-quality instruction and attention to detail.
Partner with Host Safety and Training and take the first step towards a safer and more successful career. Contact us to learn more about our upcoming courses, scheduling and pricing!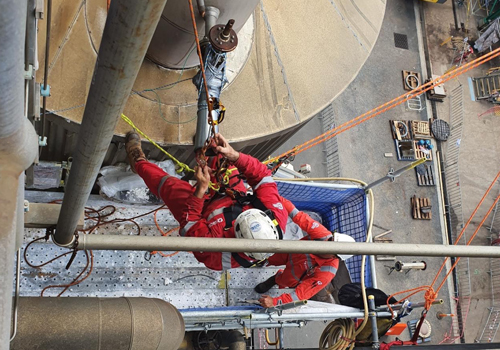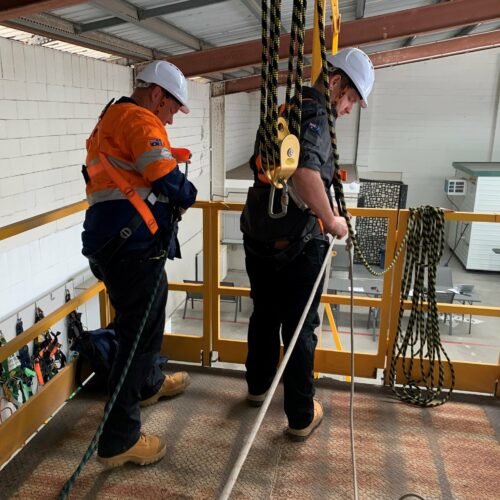 The Benefits of Sunshine Coast Working At Heights Training
Falls from heights remain one of the leading causes of serious workplace injuries and fatalities across Australia and the Sunshine Coast. That's why proper training is not just important; it's essential for all workers who perform activities at any height. By equipping them with the necessary knowledge and skills, our Sunshine Coast height safety training can help minimise the risks associated with:
Using ladders and stepladders incorrectly
Standing on unstable surfaces
Overstretching while reaching from ladders.
Ineffective and unsafe use of equipment
Falling from heights
Overhead hazards
Workplace health, safety and education is a worthy investment that is both beneficial to the worker and the organisation. Height safety training not only enhances workers' understanding of workplace health and safety but also empowers them to identify and control risks confidently and efficiently.
Don't compromise on safety—let us elevate your skills and secure your future. Contact HOST Safety and Training today to discover more about our upcoming Working At Heights courses in Sunshine Coast and secure your spot!
Learn More About Our Height Safety Courses in Sunshine Coast
Get in touch with HOST Safety & Training today!
Working At Heights Training Course Overview
Discover a lifetime of safety benefits and knowledge with our comprehensive Working at Heights Ticket course in Sunshine Coast. Designed to equip participants with the skills to work safely in elevated environments, this course covers a wide range of crucial topics:
Risk assessment
Selected and correct use of equipment
Installation of anchors
Fall restraint
Work positioning
Fall arrest systems
Upon successfully completing the course, candidates will receive a Nationally Recognised Statement of Attainment for the Unit/s of Competency. Book today and empower yourself with the necessary tools to create a safer working environment at any height.
Can I Apply For Working at Heights Training in Sunshine Coast?
To be able to conduct safe work at various heights in Sunshine Coast, you will need to be trained and assessed at a Registered Training Organisation (RTO). Australia Law requires all working at heights training applicants to fulfil the following conditions.
Age
Applicants but be at the age of 18 years old and above before the application
English Understanding
Effective communication is vital to absorb information during the training course. The trainee must have a basic knowledge in both verbal and written English.
Proof of Identity
Must present evidence of identity before getting accepted for working at heights training.
Unique Student Identifier
All trainees must be in possession of USI. This is a unique reference number given to trainees who are learning vocational education training.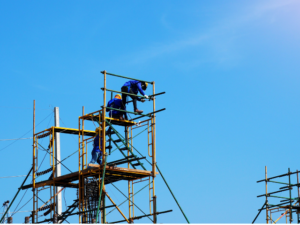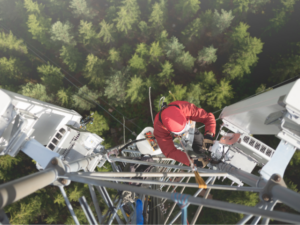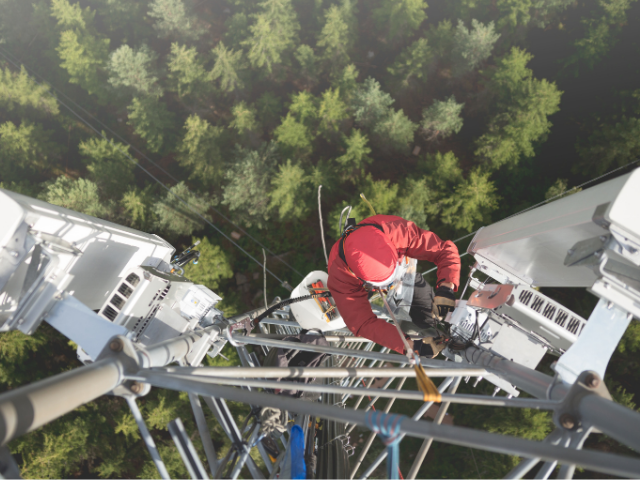 Does A Sunshine Coast Working At Heights Licence Expire?
No, your working at heights certification does not have an expiry date. However, to maintain the highest level of safety and proficiency, it is strongly recommended that you consider refreshing your skills and knowledge every few years. This practice ensures that you stay current with the latest safety procedures and industry best practices.
It is important to note that anyone working, or seeking employment that involves working at heights will require a working at heights licence and High Risk Work Licence. This High Risk Work Licence is valid for a period of up to 5 years and will necessitate renewal at the end of this timeframe. Should you have any inquiries or require further information regarding your working at heights training and licencing, get in touch with the team at Host Safety and Training today!
Leading Height Safety Training In Sunshine Coast
At HOST Safety and Training, we take pride in being at the forefront of the industry, offering unparalleled height safety training and related safety services.
With over 30 years of experience under our belt, we have the experience and expertise to deliver the highest quality training solutions to our clients. Our mission is to empower individuals with the knowledge and skills they need to work in elevated environments with utmost confidence and safety.
Partner with HOST Safety and Training today, and together, we will elevate your safety standards. Whether you are an individual seeking personal development or an organization looking to enhance workplace safety, our comprehensive training solutions are tailored to meet your needs.
Vertical Rescue Training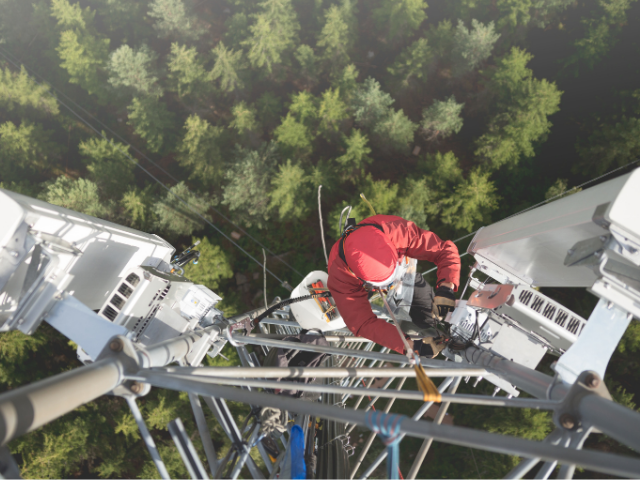 Learn More
Work Safely At Heights Training
Learn More
What Our Clients Say
CLIENT TESTIMONIALS AND HAPPY STUDENTS