Accredited Dogman Course Sunshine Coast
Give Your Career A Lift With Dogman Training
Moving objects around a busy worksite can be dangerous work. From lifting large loads to transferring heavy items, safety is critical. Ou Sunshine Coast Dogman Course is designed to give workers the skills they need to operate safely and efficiently onsite.
At HOST Safety and Training, our nationally accredited Dogman Course aims to provide participants with the fundamentals of working with a crane or hoist. To learn more about our nationally accredited Dogman course, get in touch with us today!
Choose HOST For Leading Safety Training
As a Sunshine Coast-based RTO, HOST Safety and Training offer the best guidance in the business, with experienced trainers who will help you to get the most out of your training course.
We understand that choosing the right training provider can be tricky. That's why we offer nationally accredited dogman training courses that meet the specific needs of our students and that will equip them with the skills they need to succeed in their chosen field.
As such, each client sees greater improvement in:
Cultural change around safety
Knowledge retention of our students/your employees
High return on investment
We also work to build lasting relationships with our clients, so you can always rely on us for ongoing support to ensure the workplace is as efficient and safe as possible.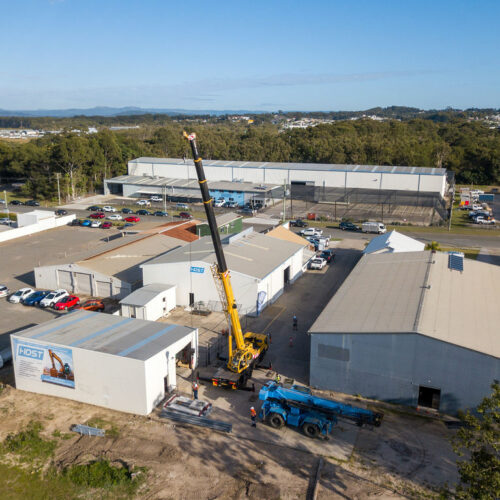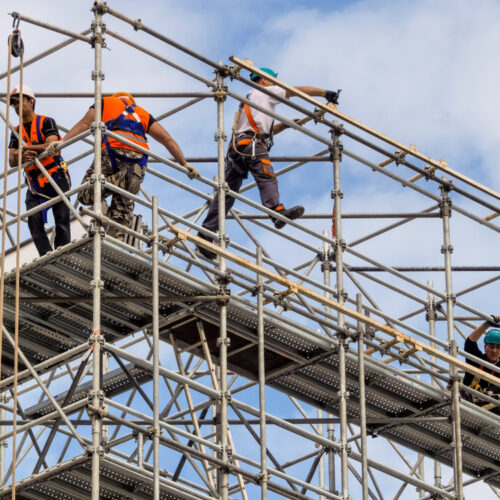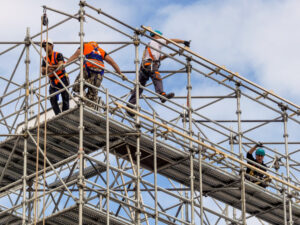 Do You Need A Dogman Ticket In Sunshine Coast?
Dogmen are workers who are trained in using a variety of equipment to move and handle loads of various weights and sizes. Their work is often dangerous with a number of hazards, from slips, trips and falls to contact with materials and workers.
In addition to slinging loads and moving heavy objects around, a Dogman may also be required effectively communicate with the crane operator via hand signals, radio or both during each lift to ensure the load is accurately moving and on the course, even when out of view of the crane operator.
To ensure that these activities are conducted efficiently and in compliance with relevant safety regulations, all personnel involved in lifting and transferring loads must hold a Dogman ticket.
Industry-leading courses coupled with some of the best trainers in the industry, HOST safety and training offer dogman courses that will give participants the skills and knowledge they need to work confidently and safely as a Dogman. If you're interested in finding out more about our Dogman course Sunshine Coast locals can trust contact us today!
Learn More About Our Dogman Course
Take steps towards a promising career. Get in touch with us today!
What Is Covered In The Dogman Course Sunshine Coast?
Studies have shown that training and knowledge are crucial to promoting health and safety practices in the workplace. The HOST Safety and Training Dogman course will cover all the fundamentals of working safely onsite to move and handle various objects, including:
Be familiar with the crane and its functions so that each operation can be successfully coordinated with the operator and other workers
Have a strong vision and sound judgment
Successfully select and inspect lifting gear
Knowledge of standard crane signals
Assisting the crane operator in the movement of the load when the load is out of view of the crane
Have the ability to identify hazards and create solutions to avoid an accident
Be positioned and clearly seen to safely observe the entire lift
Upon successful completion of our dogging course's units of competency, you will be issued with a statement of attainment allowing you to work in a variety of industries.

How Do I Apply?
To be able to conduct basic dogging work safely, you will need to be trained and assessed at a Registered Training Organisation (RTO) as well as hold a high-risk work licence (HRWL). Australian Law requires all dogging course applicants to fulfil the following conditions.
Age
Applicants but be at the age of 18 years old and above before a rigging ticket course application
English Understanding
It is required that the trainees understand the training course. Effective communication is vital to absorb information, thus, participants must have a basic knowledge of both verbal and written English.
Proof of Identity
Must present evidence of identity before getting accepted for rigging ticket training.
Unique Student Identifier
All trainees must be in possession of USI. This is a unique reference number given to trainees who are learning vocational education training.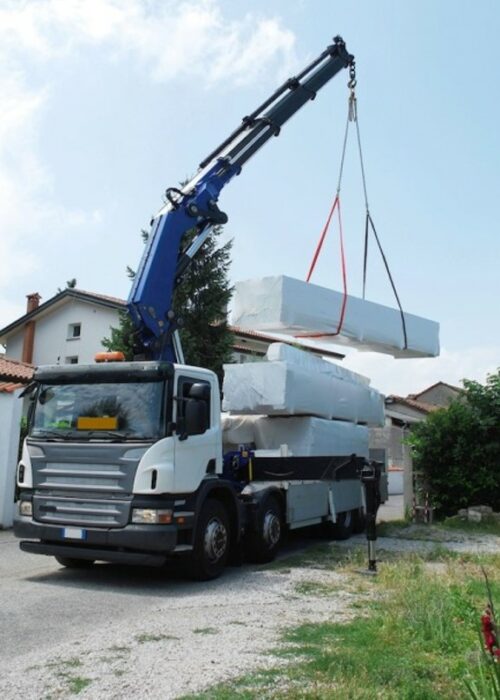 Leading Dogman Training In Sunshine Coast
At HOST Safety and Training, we believe that every worker should have access to the best training and safety practices available.
That's why we offer a range of courses, from Dogman courses to confined space training, that will give you the skills and knowledge you need to work safely and confidently in any industry.
Our professional trainers are experienced, passionate and dedicated to safety, and will work with you to ensure each student leaves our courses with the ability to work safely and effectively. Not only do we provide you with leading industry knowledge, but we ensure you have the confidence to apply this knowledge and skills to real-world high-risk jobs.
With 30 years of industry experience, you can rest assured that when you choose HOST Safety and Training, you are investing in the best. If you're looking for a course that will give you the skills and knowledge you need to work safely as a Dogman, contact us today to find out more.
Book Your Dogman Course
CPCCLDG3001A – Licence to perform dogging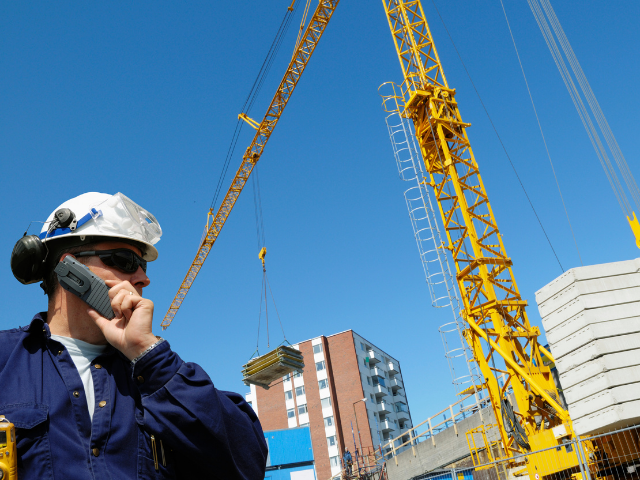 LEARN MORE
Client testimonials
Don't Take Our Word For It