Nationally Recognised EWP Training Gladstone
Get Qualified With EWP Training
Unlock new opportunities and ensure safety on the job with HOST Safety and Training's Elevated Work Platform (EWP) courses in Gladstone. Whether you're in construction, maintenance, painting, or window cleaning, our flexible and reliable training will give you the skills and knowledge you need to operate EWP equipment and work at heights safely and confidently.
Achieve your professional goals and ensure safety on the job with HOST Safety and Training! Our professional and experienced trainers will guide you through every step of the process, ensuring you receive the best training and support. Contact us today to learn more and take the first step towards getting EWP qualified.
Choose Us For Your Next Course
With years of hands-on experience, HOST Safety and Training are a leading RTO for EWP certification in Gladstone. We are passionate about safety and compliance and our courses are designed to give you the skills and knowledge you need to stay safe while working in your industry. This means our clients see greater improvement in:
Cultural change around safety
Knowledge retention of our students/your employees
High return on investment
Our public courses are run by our team of enthusiastic trainers, who have in-depth knowledge and experience in a range of industries as well as a team of consultants ready to give advice for all your workplace safety needs.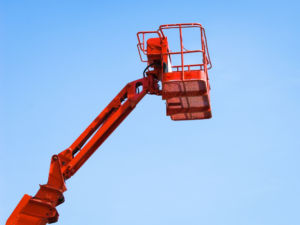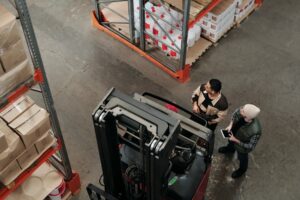 Minimise Risks With EWP Training in Gladstone
Elevated work platforms present a range of potential hazards and require specialised training and knowledge to operate safely. Such risks include:
Uneven or unstable ground
Working around or beneath overhead structures, trees or electrical lines
Traffic and pedestrians
Weather hazards
Falling objects
Machine failure
In order to mitigate these risks and ensure the safety of all workers, it is essential that any person operating an EWP holds a current certificate of competency. At HOST Safety and Training, we offer comprehensive EWP certification courses in Gladstone. Don't wait, book your training with us today and take the first step towards a safer and more secure career.
Want To Know More About Our EWP Course?
Contact HOST Safety and Training Today
EWP Ticket Training Course Outline
Learn the skills you need to succeed in the Elevated Work Platform (EWP) industry with HOST Safety and Training's comprehensive EWP training course in Gladstone. Our course offers a hands-on and theoretical approach to learning, ensuring you receive the best training and support.
RIIHAN301E – Operate EWP under 11m
This course provides participants with the knowledge and skills to operate elevating work platforms that do not require a high-risk work (HRW) license, including:
EWP (boom lift) under 11 meters
Scissor lift (up to any height)
TLILIC0005 – Operate a boom-type EWP over 11m
This course is designed for those who want to operate a boom-type elevating work platform safely. It covers:
Plan the work
Conduct routine checks
Set up elevating work platform
Operate the elevating work platform
Shut down and secure elevating work platform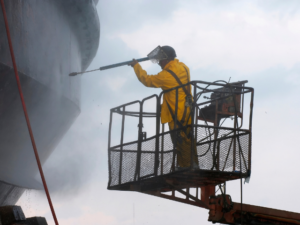 Can I Apply For A EWP Ticket?
Are you ready to take the next step in your EWP career? Applying for an EWP ticket is the first step! Australian Law requires all EWP certification applicants to fulfil the following conditions.
Age
Applicants but be at the age of 18 years old and above before application
English Understanding
A basic understanding of both verbal and written English is required to fully understand and participate in the training course
Proof of Identity
You will need to present valid identification before beginning training
Unique Student Identifier
All trainees must be in possession of USI. This is unique reference number is given to trainees who are learning vocational education training.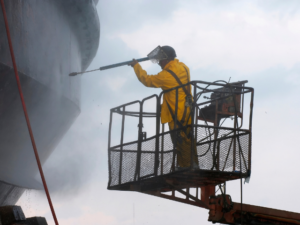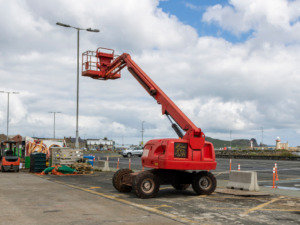 What Is The 11m Rule When Using An EWP?
This refers to the requirement of a valid High-Risk Work licence. Boom-Type Elevating Work Platforms (EWP) with a working height of 11m or more require the operator to have a current High-Risk Work class Work Platform licence.
The length of the boom is the greater of the following:
The vertical distance from the surface supporting the boom-type platform to the floor, with the platform extended to its maximum height.

The horizontal distance from the centre point of the boom's rotation to the outer edge of the platform, with the platform extended to its maximum distance.
This does not apply to scissor lifts or vertical lifts as they do not have boom sections which are used to elevate a work platform. If you are unsure about the requirements for your specific EWP, please contact us and we will be happy to advise you.
Committed To Quality Elevated Work Platform Training
With constantly evolving industries it is imperative to have the right, up-to-date qualifications.
We are specialists in the design and delivery of superior, industry-leading training solutions. With more than 30 years of experience, HOST Safety and Training has built a reputation for providing High-Risk Work Licences and EWP certification courses to clients across Gladstone. With flexible delivery options, we are dedicated educators who manage training from an individual level to large companies and organisations.
Committed to quality we put you, the student, first. Whether you are upskilling, changing career paths, attempting to enter into a new field, or seeking to professionally challenge and improve your skills, HOST Safety and Training are your go-to industry experts in Gladstone.
RIIHAN301E – Operate Elevating Work Platform (EWP) Under 11 meters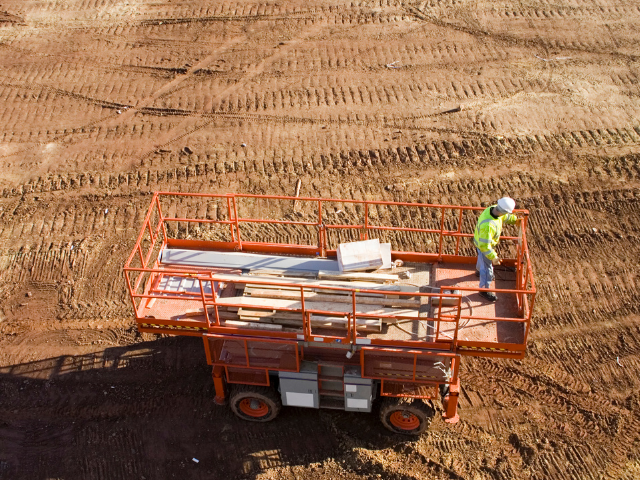 Book Today
TLILIC0005 – Operate Elevating Work Platform (EWP) Over 11m
Book Today
Frequently Asked Questions
Don't Take Our Word For It!
CLIENT TESTIMONIALS AND HAPPY STUDENTS